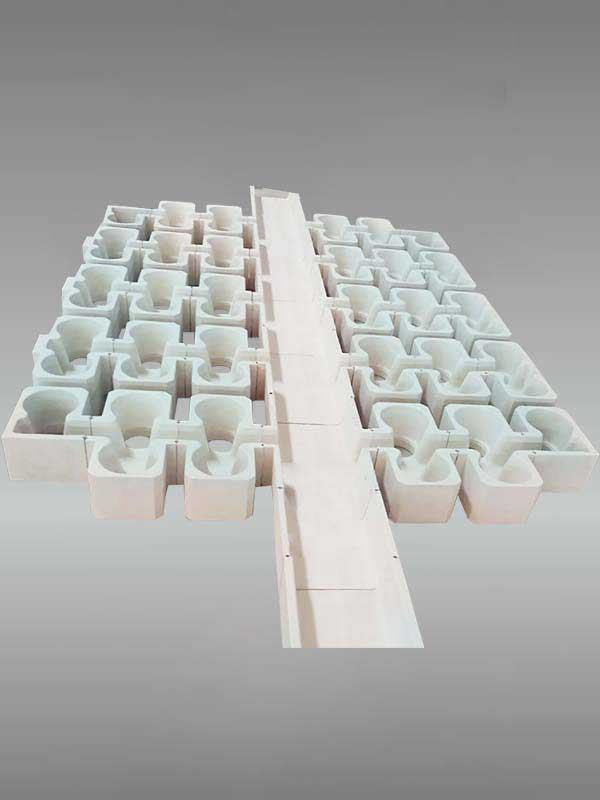 Distributing Launder controls the flow of aluminum liquid during the casting process and is used on the platform of the casting machine to be used with the crystallizer.
Distributing Launder is used for the flow between the aluminum casting die plate and the diverter plate and the overall flow groove.
The long life of the lining body adopts the new high-silicon molten material molding technology.
It is used on the casting machine platform and used together with the crystallizer.
Specification  (Based on the alloy diameter)
| | | | | | | | |
| --- | --- | --- | --- | --- | --- | --- | --- |
| 3in | 3.5in | 4.5in | 5in | 5.5in | 6in | 6.5in | 7in |
| 8in | 9in | 10in | 12in | 14in | 16in | 18in | 20in |
Technical parameter
Item
Denisity
(g/cm3)
Compression Strength
(Mpa)
Thermal Expansivity
(X*10-6/℃)
Max Working Temperature
(℃)
Index
1.4-1.5
15-16
4-4.5
>1000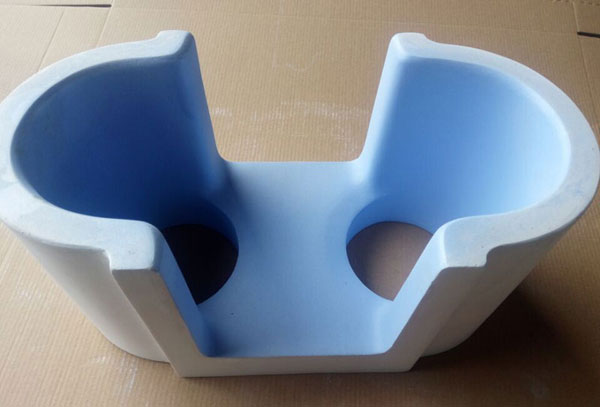 Product Advantages
1. Good thermal insulation performance (temperature drop within 1 ℃ per meter), low density, good performance of non-stick aluminum.
2. Adopt noble molten material for integral molding, high dimensional accuracy.
3. The normal life span is 180-360 days, and the surface is smooth.
Instructions of hot-top casting series:
1.Choose the right size parts to install in hot-top casting equipment.
2.The distribution plate, thimble, transition plate, distribution launder and graphite ring install above the platform, and thimble, transition plate, graphite ring below.
Ensuring the product smooth, clean, undamaged and seamless and it is better to sealed around the side and bottom with ceramic fiber blanket or ceramic fiber paper for thermal insulation.
3.Preheat the hot top casting platform uniformly to 260℃-350℃ after installation completed.
If electric heating is not available, heat it by flame is recommended to get rid of adsorbed crystal water.
Direct fire on the lining body is prohibited.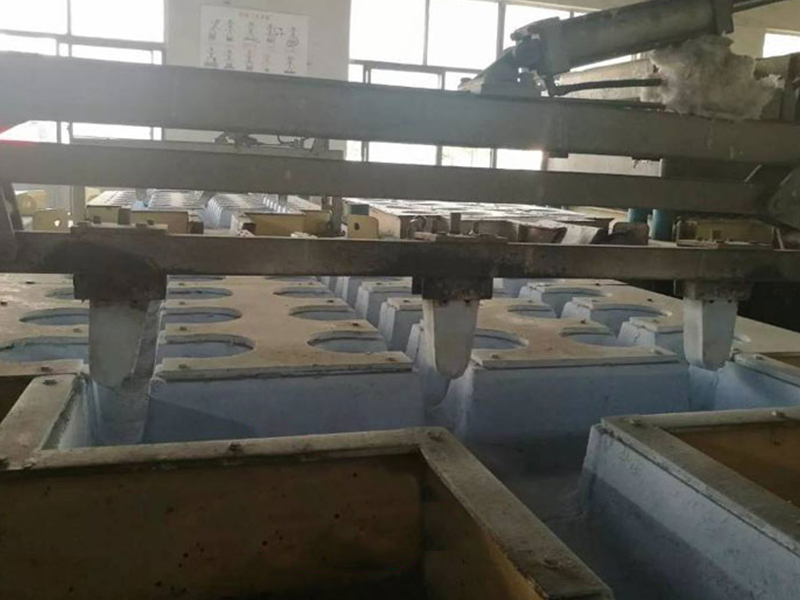 One-Stop Shopping for Aluminium Melting Materials