Foam ceramic filter has been applied in New Zealand Aluminum production, bringing a qualitative leap in the filtration of molten metal.
Foam ceramic is a kind of porous material, which has the characteristics of a three-dimensional network structure and high porosity. Due to the special structure of foam ceramics, it has the advantages of low density, high porosity, high specific strength, good thermal shock resistance, and high temperature resistance. Therefore, ceramic foam is widely used in molten metal filtration in foundries.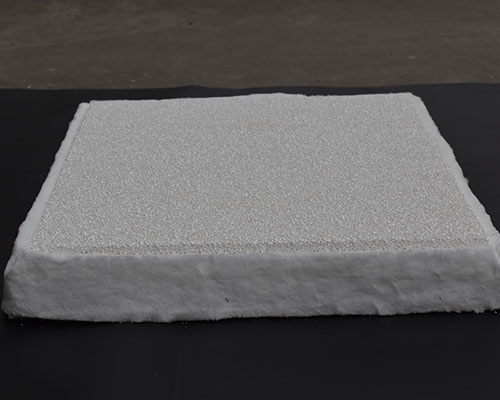 High-quality alumina foam ceramic filter plays a very important role in improving the quality of New Zealand Aluminum smelter. It can effectively filter out non-metallic inclusions in molten metal, thereby reducing slag holes, improving the mechanical properties of aluminum casting, reducing machining allowances, and improving the surface finish.
The New Zealand Aluminum Smelter (NZAS) is the only aluminum smelter in New Zealand. It is located on the Tiwi Peninsula, across the sea from Bluff in the South.
NZAS 79.36% is held by Rio Tinto and 20.64% is held by Japan's Sumitomo Chemical Company. NZAS is an incoming material processing plant that produces primary aluminum in the form of ingots, billets and rolling blocks. Most of the alumina at this plant comes from the Yarwun and Queensland alumina refineries in Gladstone, Queensland, Australia. Approximately 90% of the aluminum produced by NZAS is exported.
In the 1960s, Tiwai Point was chosen as the location of the aluminum smelter for a variety of reasons. Aluminum smelting requires a large and very reliable power source to continuously power the electrolysis cell, and Tiwai Point's proximity to the Manapouri power station proposed at the time made it an attractive location. In addition, Tiwai Point is close to the deep sea port of Bluff and the complete infrastructure of Invercargill City. The smelter began operations in 1971.
NZAS contributes 406 million New Zealand dollars to the Southland economy (accounting for 6.5% of Southland's GDP), and its annual export revenue is approximately 1 billion New Zealand dollars. Approximately 1,000 full-time employees and contractors work in the smelter.