Refining agents for casting are more and more widely used in the aluminum industry. The refining agent can remove the gas and oxides of molten aluminum, thereby improving the quality of castings. Nowadays, more and more aluminum plate and aluminum foil manufacturers use AdTech's refining agent.
Refining agents for casting can effectively remove inclusions and reduce the hydrogen content in the air. Clean metal can produce higher quality castings, less scrap and fewer inclusions, all of which help increase profits.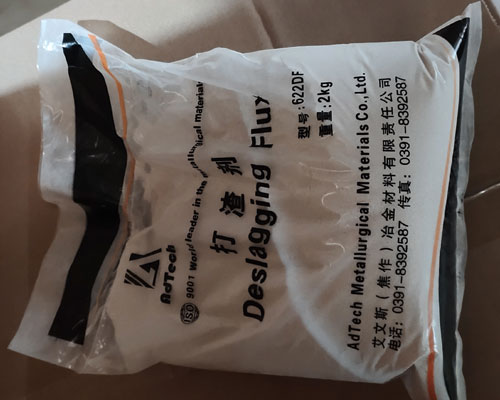 After the smelting is completed, there is a large amount of scum on the surface of the aluminum alloy, mainly oxide inclusions such as Al2O3. These small inclusions are heavier than molten aluminum, but have a lighter specific gravity after agglomeration. They float on the surface and need to be removed. Add 0.2%~0.5% slag remover, evenly sprinkle on the surface of the aluminum liquid, and stir evenly.
Jorge Vazquez, founder and managing director of Harbour Intelligence, an aluminum consulting company, said that buyers are still watching market trends, such as whether Russia, the world's second largest aluminum producer, will continue its expensive export tax rate until next year.
Vazquez predicts that the average price of aluminum in 2022 will reach US$2570/ton, which is about 9% higher than the average price of benchmark aluminum futures traded in London so far this year. He also expects that the CME Group Aluminum Midwest transaction premium will rise to a record high of 40 cents/lb in the fourth quarter, an increase of 185% over the same period last year.
Wall Street has previously mentioned that since the beginning of last week, Goldman Sachs and Citigroup have raised their aluminum price forecasts, which are expected to reach US$3,000/ton next year, but there are also warnings and bearish voices in the market.
In addition, the Guinea coup has triggered concerns about the disruption of the bauxite supply chain in the global market. Experts in the country's bauxite industry said that the coup is unlikely to have any major short-term impact on exports. Generally speaking, exports in September have been at the lowest point of the cycle. Any government wants to ensure that future mineral revenue and investment will not be affected.