Porous Ceramic Filter Factory meets high quality standards and has excellent homogeneity.
They have a variety of pore sizes and can be used for Ceramic Foam Filter of all common metals such as iron, stainless steel and aluminum.
As an excellent Porous Ceramic Filter Factory, we have a deep understanding of customer needs and industrial requirements.
With the highest quality standards, we ensure the extraordinary homogeneity of the filter foam, thus achieving maximum effectiveness for the final product.
All our products have an unusually homogeneous foam structure and have solid wetting and recovery properties.
Various apertures-suitable for all applications
We provide one of the most extensive PUR foam product portfolios on the market and produce polyurethane foams with various pore sizes. Our pore sizes range from 20 to 70 ppi, allowing our customers to produce Porous Ceramic Filter for all common aluminum and alloys.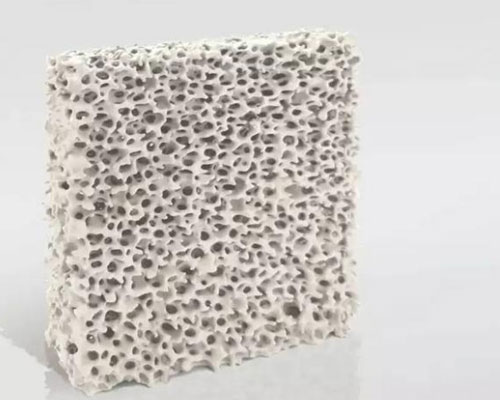 Porous Ceramic Filter Factory introduces recycled aluminum recycling
Recycled aluminum is made of recycled aluminum parts or scrap and scrap aluminum wires in the process of producing aluminum products as the main raw materials. Aluminum ingots that meet the requirements of various standards are produced by smelting.
This kind of aluminum ingot adopts recycled scrap aluminum, and has a lower production cost, and it is the reuse of natural resources, and has strong vitality, especially in the current rapid development of science and technology and the continuous improvement of people's life quality today, product updates The frequency of replacement is accelerated.
The recycling and comprehensive utilization of waste products has become an important issue for the sustainable development of mankind, and the production of secondary aluminum has emerged in this form and has excellent prospects.
Since the raw material of secondary aluminum is mainly scrap aluminum, there are scrap aluminum castings (mainly Al-Si alloy), scrap aluminum forgings (Al-Mg-Mn, Al-Cu-Mn and other alloys), and profiles (Al-Mn, Al-Mg and other alloys) waste cables (mainly pure aluminum) and other materials.