AdTech is an enterprise specialized in new material development and high precision online Aluminium Purification Treatment Equipment production since 2012, got positive feedback from the domestic and overseas markets.
During the smelting process of aluminum and its alloys, there are oxidized inclusions (Al2O3) and hydrogen, which affect the melt particles, resulting in ingot gas bubbles, pore inclusions, defects, etc., which directly affect the quality of aluminum and alloys. Therefore, removing the gas and inclusions in the molten aluminum and improving the purity of the aluminum melt is a research topic in the purification treatment of aluminum and alloy melts, and it is also a technical problem to be solved urgently in the recycling of waste aluminum.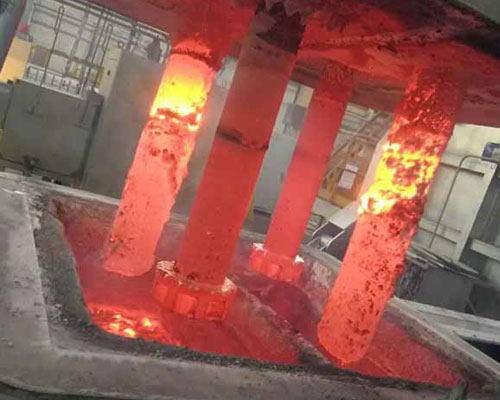 The ordinary melt contains hydrogen from 0.4 to 0.8 mL/100 g Al. After degassing of the aluminum melt, the domestic advanced level of hydrogen content is 0.15 mL/100 g Al, and the international level is 0.10 mL/ 100 gAl, AdTech online degassing unit can make the hydrogen content of aluminum melt reach below 0.10mL/100g.
In the industrial pure aluminum after impurity removal, the inclusion content is generally above 0.1%, and the size of the inclusions is greater than 10μm. At the international level of inclusion removal, the inclusion content in the melt is 0.02%. The size is less than 7μm. AdTech 60 PPI ceramic foam filter can effectively remove 5μm inclusions. The use of aluminum on-line degassing filtration method reduces the inclusions to less than 0.02%.
Online degassing unit adopts advanced high silicon melting technology to get a long service time, degassing rotor, heater protection thimble and thermocouple protection thimble adopt ceramic manufacturing technology which can meet producing high-precision aluminum requirements.
Online Aluminium Purification Treatment Equipment shall be installed between furnace and casting equipment. It is used for hydrogen (H) and slags removal from molten aluminum. They serve high precision molten aluminum purification industry.