Cold-rolled aluminum coil process usually refers to the processing of cast-rolled material. As for the aluminum coil casting and rolling process, relatively speaking, it may be much simpler. Aluminum ingot—aluminum liquid—furnace—cast-rolled coil, which is a conventional processing technology for raw cast-rolled materials.
The hot rolled aluminum coil process is that its raw material is directly hot-processed and rolled from a large aluminum ingot. After more than ten times of high-temperature processing, the products are then finished rolling according to different uses.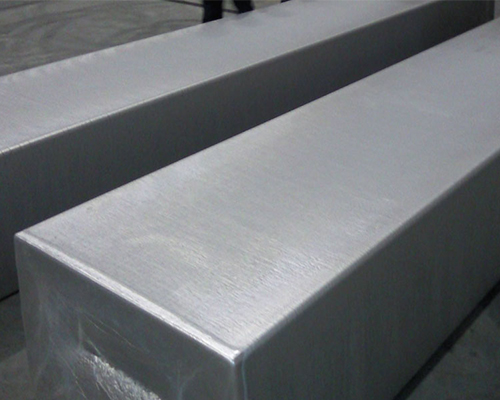 What are the differences between cold-rolled aluminum coil and hot-rolled aluminum coil?
Cold-rolled aluminum coils prefer a non-heatable treatment process. For example, 1060 aluminum coil, 3003 aluminum plate, 1100 aluminum plate, etc. Cold-rolled aluminum coils are suitable for simple stamping, but not suitable for a wide range of finished products. Therefore, cold-rolled aluminum coils are mainly concentrated in building exterior walls, signs.
The advantage of hot-rolled aluminum coil is that it can be heat-treated, and it has extremely high forging and secondary processing technology. Its advantage is to make up for the disadvantage of the cold-rolled aluminum coil in stamping. For example, the aluminum used in airplanes is a standard 2 series aluminum plate, which is a product formed by hot rolling and high-temperature forging.
The difference between hot rolling and cold rolling is that cold rolling is rolling at the work hardening temperature, and hot rolling is rolling above the work hardening temperature.
Generally, the requirements for the surface layer are relatively high, and thin raw materials such as single zero foil and double zero foil can only be rolled by cold rolling. Materials with high corrosion resistance and strong ductility must be hot rolled.
AdTech serves the aluminum foundry industry and solves the problem of aluminum liquid purification. AdTech focuses on the research and development of fluxes, online degassing filter equipment, ceramic foam filter plates. We also produce hot top casting accessories, casting nozzle plates, flow control series, and other casting parts. So far, AdTech has covered a full range of materials in the aluminum alloy casting industry. It can fully meet the needs of various orders from customers.