Many aluminum foundries have adopted the Degassing System for Molten Aluminum, In order to guarantee the quality of the final aluminum product, the aluminum melt needs to be purified and degassed. In the aerospace and food processing industries, the production of end products requires high-quality aluminum melts. Aluminum processing requires higher and higher performance for aluminum products. Quality is the key factor for the production of final aluminum products.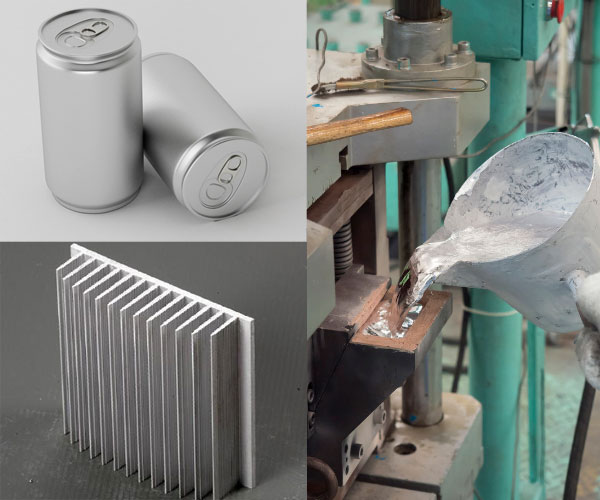 The cleanliness of the molten aluminum is a very important factor in producing high-quality products. The inclusions in the aluminum alloy make the alloy structure discontinuous, reduce the density of the product, cause corrosion and cracks, and reduce the mechanical properties of the final product. Depending on the purpose of the final product, the cleanliness level of the metal is also different. The thinner the final product requirements (cans, heat sinks), or the production of high-precision plate and foil (PS plates, mirror decorative plates) with higher surface quality requirements, the higher the melt cleanliness requirements.
Degassing System for Molten Aluminum
AdTech has developed the on-line degassing unit by adopting various aluminum alloy degassing system to remove gas and inclusions. The main function of the online degassing system is to remove the hydrogen dissolved in the molten metal, and the secondary function is to remove the alkali metal and inclusions. The selection of online degassing equipment is related to the functionality of the final cast product.
Degassing Principle
The inert gas (nitrogen or argon) is transported to the metal in the furnace through a hollow graphite rotor. The rotor impeller can effectively cut small bubbles. Alkali metals, inclusions, and hydrogen are directly removed from the furnace in a short reaction time. Moreover, due to the stirring of the rotor, the uniformity of the temperature and chemical composition of the metal in the furnace is better.