Fluxes for aluminum melt can also be used to minimize oxide formation. For this reason, melts containing magnesium are often protected by the use of salts that form liquid layers, most often of magnesium chloride, on the melt surface. These fluxes, termed covering fluxes, must be periodically removed and replaced.
The common practice of flux introduction is manual application. Most of the flux is applied to the surface of the melt and stirred into the melt. Some flux (degassing, grain refinement) is immersed in the bottom through a clean preheated porous bell jar.
The aluminum casting fluxes can also be introduced into the melt by injecting it in powder form in a stream of inert gas (argon or nitrogen). The simplest flux injection technique is to immerse the spray gun in the melt. The most effective method of flux introduction is injection through a rotary degasser.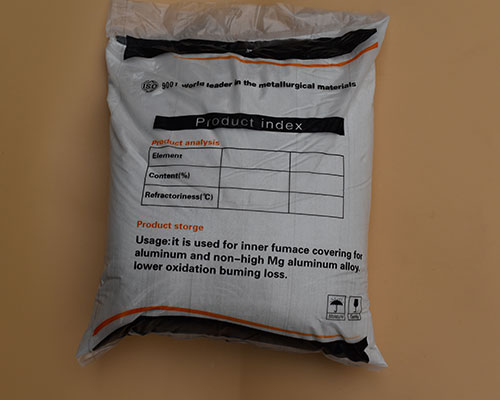 AdTech offers online degassing unit, CFF filtering unit, fluxes for aluminum melt. The high-precision online molten aluminum purifying units are mainly used in the aluminum alloy casting industry. They are especially suitable for the fields of electronics, furniture, solar energy, construction, automotive, high-speed rail transportation industry, aviation, and military industries. The molten aluminum purifying equipment is installed between the smelting furnace and casting machine, they can degas and filter out the impurities.
The online degassing unit has dual functions: processing and heating. It can remove hydrogen (H) and slag from molten aluminum. Otherwise, they will affect the quality and mechanical properties of the alloy. The online degassing unit has dual functions: processing and heating. It provides purification for high-precision molten aluminum.
The plate-type filter equipment is suitable for filtering the inclusions and small particles in the molten aluminum. It adopts the new technology of high fused silica and has a long life. The filtering equipment replaces the ceramic tube filter equipment and common plate filter equipment. This plate filtering unit can effectively filter the micron impurities.