The aluminium industry in India is on the verge of witnessing a major leap in consumption over the next five years. Major producers are adding significant capacities and investing in new technologies to add more value to their downstream product portfolios. This, they are doing, in order to cash in on the increasing demand primarily in the building and construction sector followed by transportation (metro and high-speed railway coaches), electricals, electronic consumer durables, packaging (aerosol cans and pharmaceutical foils), and next-gen applications like, solar reflectors. Defence is another sector where aluminium is being used for making naval ships and surveillance drones. AdTech offers degassing units, filtering units, ceramic fiber caster tips, hot casting parts, and other metallurgical materials for Aluminium industry in India.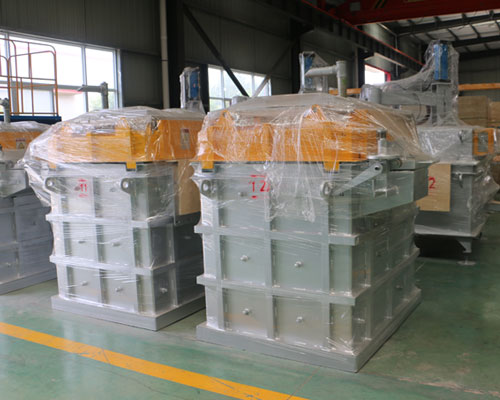 Top 5 Aluminium Industry in India
Experts opine Indian aluminium companies with downstream operations should further consolidate their R&D strategies to remain low-cost yet sustainable over the long term. Here are the top five aluminium product manufacturing companies in India who are remoulding their R&D strategies to find a bigger consumption pie in the domestic market and abroad:
Hindalco Industries
The most profitable of all aluminium manufacturing companies in India, Hindalco's strength as a downstream products maker grew when it acquired Novelis in 2007. In India, Hindalco manufactures aluminium rolled products at plants located in Odisha, West Bengal, Nagpur in Maharashtra, Renukoot in Uttar Pradesh, and Taloja near Mumbai in Maharashtra. Its extrusion plants are located at Renukoot, Uttar Pradesh and Alupuram, Kerala. There are three modern and well-equipped foil facilities in Nagpur, Maharashtra, Silvassa in Dadra and Nagar Haveli and Kollur in Andhra Pradesh.
NALCO
National Aluminium Company Limited, the Navaratna PSU of Ministry of Mines, Govt. of India has achieved remarkable growth in production in all fronts in the first quarter of 2016-2017. During the quarter, the company produced 94,496 tonnes of aluminium, up 10% from the corresponding period previous year. In FY2015-2016, its total aluminium production stood at 3,72,183 tonnes.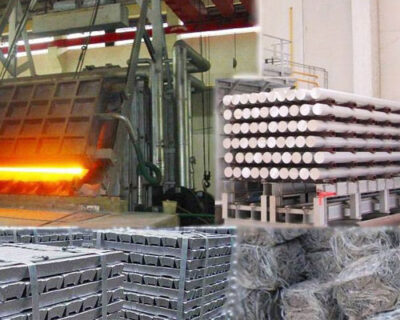 Bharat Aluminium Company
Vedanta Group owned Bharat Aluminium Co. Ltd. (BALCO) has many firsts to its credit as far as progressing India's downstream aluminium growth story is concerned. The company was the first to produce alloy rods for conductors used in power transmission industry, first to roll material for Aerospace in the country, and the first to set up the widest Hot Rolling Mill in India. The company bagged the much coveted I.M.E.A. India Manufacturing Excellence Gold Award -2016 for achieving production, product quality as per world standards.
Sacheta Metals
A public limited company, Sacheta Metals manufactures and exports a wide range of aluminium household articles, plate sheets, coils, foils, and PP closure stocks. The manufacturing unit of the company is located in Sacheta Udyog Nagar in Talod, Gujarat. As per financial result for the three months ended September 30, 2016, Sacheta's income from operations stood at INR15.17 crore and PBIT (profit before insurance and tax) was INR0.38 crore. Equipped with an updated and sophisticated mill, the company stands to cater to the Indian aluminium household appliances market in the best possible way. Eskay Aluminium Pvt. Ltd, is one of the nine group companies of Sacheta Metals.
PG Foils
Having started its operations in 1982, PG Foils has come a long way to become one of India's most sought after aluminium foil manufacturers. The company was initially licensed to produce 1,800 M/T of aluminium foil a year, and now have an installed capacity of 6,000 tonnes. PG Foils is currently in an expansion mode- banking on an advanced technology upgrade, it is again gearing up to add 6,000 tonnes capacity over the next few years.