The global Building and Construction sector is on the cusp of a major evolution. A look at the changing skylines of the big and not-so-big cities of the world would reveal how the once heavy on aesthetics iron and steel reinforcement structures have silently given way to sleek aluminium. It's almost a norm today to use aluminium facades (on the building exteriors) and aluminium window frames to lessen the use of wood, reduce heat effect, and facilitate smoother opening and closing of panes. There are other benefits also which make aluminium the preferred material for modern day architects, builders, and end users. Use of aluminium windows and doors with advanced coating is also becoming a practice these days although uPVC still stands as a major competitor in many areas. AdTech offers online degassing units, filtering equipment, tap out cone, hot top casting series for Aluminium Windows Manufacturers.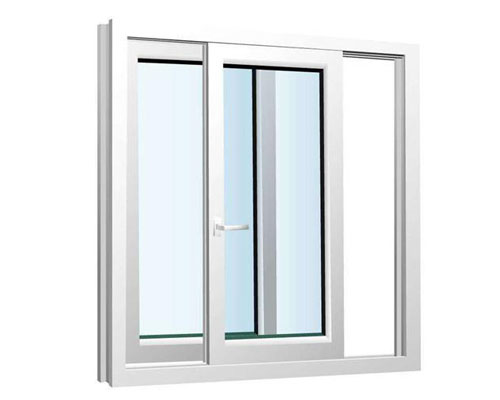 Top Five Aluminium Windows and Doors Manufacturers
The future of the global aluminium door window market looks promising. With new opportunities being created in the residential and commercial construction industry, the market is estimated to reach US$7.21 billion by 2021 growing at a CAGR of 5.1 per cent from 2016 through 2021. Following are the top five aluminium windows and doors manufacturers in the world:
YKK AP
The Japanese doors and windows manufacturer follows the universal design maxim to create its products – naturally, the end results that customers get to see are high on functionality, easy-to-use, safe, beautiful and long-lasting. All the operations at its window manufacturing line, right from the manufacture of frames, glass and other components to final assembly, are highly integrated. The same is true for its aluminium profiles manufacturing line. The high level of integration allows for improved precision and quality. YKK AP also produces aluminium curtain walls and light and durable metal siding with high-grade aluminium alloy sheets. Being a sustainable industry partner, YKK AP makes it a point to re-use scrap aluminium collected in the form of old window frames and aluminium wheels as well as factory scrap for all its production processes.
Ply Gem Holdings Inc.
This New York Stock Exchange listed company makes aluminium windows and doors that the best of America's builders and remodelers recommend to their clients. The firm has an extensive product portfolio that defines style, durability, energy efficiency and ease of installation. There are three series of Ply Gem New Construction windows: The Premium Series, the Pro Series and the Builders Series. Plus, there are Replacement Windows which offer best value for money to today's contemporary home owners.
PGT, Inc.
Founded in 1981, PGT PGT pioneered the U.S. impact-resistant window and door segment at a time when the industry was on the verge of embracing the big change towards light construction. Today the company is almost an authority on impact-resistant aluminium windows and doors. PGT® Architectural Systems featuring heavy-duty extruded aluminium frames, laminated glass, mechanically fastened corners, and a wide variety of customizable options, serves the needs of the commercial and residential high-rise window market. Its premium PGT WinGuard aluminium windows and doors promise effortless Hurricane Protection® warranties, significantly reduce outdoor noise and filter out 99 per cent of harmful UV rays, and offer ENERGY STAR® qualified configurations.
Apogee Enterprises, Inc.
Apogee is an industry leader in architectural products and services in the U.S. Its architectural framing systems segment designs, engineers, and fabricates aluminium frames for window, curtainwall and storefront systems that comprise the outside skin of buildings.
Fletcher Building
One of the largest listed companies in New Zealand, Fletcher Building is an integrated manufacturer and distributor of world-leading building and construction products and services. On 1 April 1996, the company purchased Comalco Carter Hart Harvey Aluminium to form Fletcher Aluminium, which with its full service industrial shapes division and export capabilities, has developed strong relationships both domestically and abroad.