The aluminium alloy wheel usually has better heat conductivity, anti-corrosive properties and is much lighter than the steel wheel making it the best option for passenger vehicles. Aluminium alloy wheels are manufactured using casting and forging process. Less weight on the wheel creates less stress on the tire, and so a balance is created. Aluminium and alloy wheels are largely corrosion-resistant, but prone to galvanic corrosion. They are available in attractive bare-metal finishes because of their anti-corrosive properties which eliminates any need for paint. They also enhance performance by manipulating handling and suspension and add a brilliant appearance to the vehicle.
They are homogeneous hybrid casts, and manufactured in many types of alloy wheels, such as forged aluminium, one-piece and two-piece cast alloy wheels etc. Out of all the types, forged aluminium alloys are most expensive wheels. AdTech offer degassing units, CFF filtering units, hot top casting parts and others for aluminium alloy wheel casting.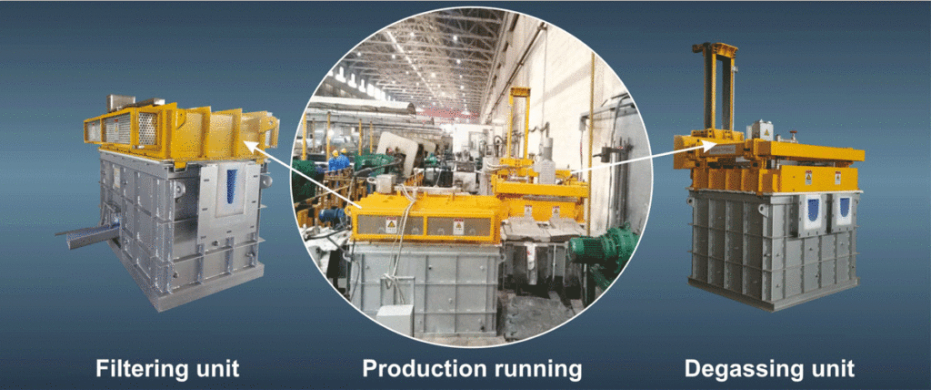 Top 5 Aluminium Alloy Wheel Manufacturers in the World
We are listing top 5 aluminium alloy wheel manufacturers globally based on their market size, business volumes and brand awareness.
BORBET
A family owned Family business since 1962, BORBET from Germany's Sauerland region has become a worldwide leader in the manufacture of light-alloy wheels. BORBET is characterised by perfect quality, innovative technologies and pioneering design. Over the years, the company has become a sought after partner for the automobile industry and speciality retail.
Since the legendary BORBET A-Wheel first became a global success in 1987, the company has introduced an array of various designs to the streets. From Germany's Sauerland region into the world: BORBET wheels make sure people keep rolling around the globe. Today, this internationally successful brand is part of a group that includes nine locations with around 4,600 employees.
ENKEI
ENKEI custom wheels deliver the latest in alloy wheel designs that use composite alloy technology such as, casting/forged processes, rigid testing that must pass stringent JGTC Standards and unsurpassed manufacturing facilities.
The Enkei group is commercially active throughout Asia, North America, Latin America and Europe, supplying all the largest Japanese car manufacturers and General Motors in the OEM market, as well as countless consumers in the automotive aftermarket. Enkei also produces sophisticated high-tech racing wheels for a variety of motorsport, including rallying, drift, sportscar racing and single-seater racing. Enkei has been an official supplier to the McLaren F1 team since 1995. As a result of continuous improvement and technological innovations, Enkei continues to remain a top supplier in the global alloy wheel market.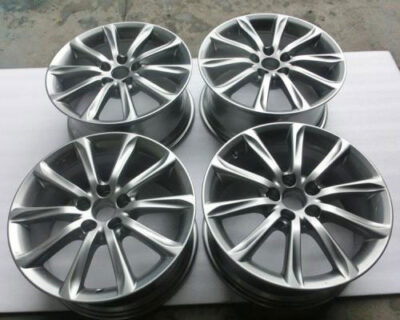 Ronal Wheels
RONAL, SPEEDLINE CORSE, SPEEDLINE TRUCK – these are the brand names of the wheels manufactured and sold around the world by the RONAL GROUP. The company is one of the world's leading suppliers on the OEM and aftermarket for cars and commercial vehicles. With approximately 7000 employees, the RONAL GROUP is one of the world's leading manufacturers of alloy wheels for cars and commercial vehicles and is the only integrated producer of cast and forged aluminium wheels.
Today, over 20 million wheels are produced by RONAL every year in 11 factories on 3 continents. The RONAL GROUP presence in Eastern Europe, the NAFTA area and Asia makes it one of the few global players.
CM Wheels
CM WheelsLtd specialises in the supply of alloy wheels, accessories and styling products. The company stocks a wide range of products for all Makes / Models of vehicles including OEM and aftermarket Wheels for BMW, Mercedes, VW, Audi, Seat models + many more and all 4×4's (RangeRover, Nissan, Mitshubishi etc). CM Wheels is a UK based company, supplying products to UK, Ireland, Europe and Internationally.
ALCOA WHEELS (Arconic)
After the the separation of the two companies on November 1, last year , the brand Alcoa Wheels now falls under the business profile of Arconic.
Alcoa invented the first forged aluminum truck wheel in 1948 and by doing so; the company started an entirely new industry. Alcoa truck wheels have been helping customers save fuel and reduce maintenance by switching out heavy steel wheels for lightweight aluminium and the company is stll number one in its production.