Due to its versatility, ease of use and easy recyclability, aluminium foil turns out to become one of the most consumed aluminium products across the world. According to the Product Complexity Index (PCI), aluminium foil is the 275th most traded product in the world and the 281st most complex product. Aluminium foil can provide complete insulation to light, oxygen, moisture and bacteria making it the perfect product to be used in food and medicine packaging. Other applications of aluminium foil include beverage, confectionary, personal care, health care and other industrial uses. Since aluminium foils are mostly used in packaging applications, developed economies are the top consumers of foil. AdTech offers online degasser, CFF filter box, casting tips, hot top casting series, and other refractory materials for Aluminium Foil Manufacturers.
The global aluminium foil packaging market is expected to see high growth over the coming years. The major growth is expected in the developing markets owing to strong economic growth and increasing middle class with growing disposable income. The change in lifestyle which includes changed food habits has led to increased demand for packaging. Growing demand for ready to eat confectionaries and pharmaceutical products is the major drivers for aluminium foils industry.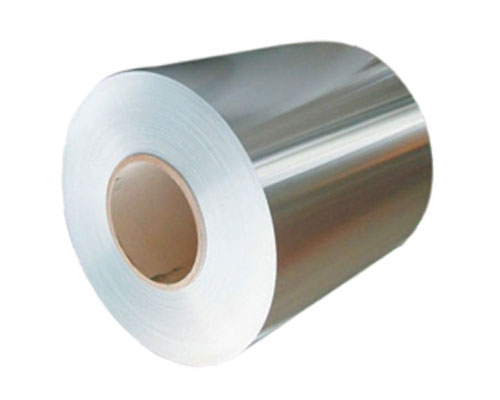 Top five Aluminium Foil Manufacturers in the World
We are looking at the top five aluminium foil manufacturers in the world on the basis of their production volume and market size. It is interesting to note that with the recent developments in the global aluminium market that has slowly shifted the production base to the East and particularly Asia, a number of new emerging players from China, India and the Middle East have started taking market share from some of the oldest foil manufacturers from the U.S. The list is based on currently available data and is dynamic depending on changing market conditions.
Amcor
Amcor Limited is an Australian-based multinational packaging company. Amcor creates packaging solutions using flexibles and rigid plastics packaging, and products that protect food, beverage, pharmaceutical, medical, personal, home, and personal care goods. Headquartered in Melbourne, Australia, the company employs 27,000 people worldwide and has operations across 43 countries.
Zhejiang Junma Aluminium Industry
Zhejiang Junma Aluminium Industry is one of the largest manufacturer and exporter of Aluminium foil in China. Zhejiang Junma's aluminium foil rolling machines are supplied by world's first rate manufacturer roughing, and finishing mills, thickness testing instruments and high precision equipment. Zhejiang Junma aluminium Foil are widely used in cigarette package, food package, flexible package, electric package industries, etc. The total output of our company is 12,000tons per year. The company also has a household aluminium foil factory with a capacity of 80000rolls per day.
Novelis
Novelis is the world leader in rolled aluminium products, delivering unique solutions for the most demanding global applications, such as beverage cans, automobiles, architecture and consumer electronics. Novelis is a global leader in rolling and the company is specialized in coil-coating, laminating, tray and container production. The company offers the whole range of opportunities to satisfy our customers' requests. Their products are used in different markets including packaging and food containers.
Hindalco
Hindalco is India's premier foil and foil laminates supplier in different variants – plain, laminated, lacquered and printed which are used for various packaging applications. The state-of-the-art foil rolling facilities incorporate the latest technology and offer a wide range of quality foils. The three German mills are fitted with "Automatic Shape & Gauge controls" for delivering high quality output and are capable of meeting requirements of sophisticated end applications.
Huawei Aluminium
Huawei Aluminium is a leading Chinese aluminium product manufacturer located in the capital of Henan Province, P.R. China. It takes 25 minutes to Zhengzhou International Airport from our company. Their products include Pharmaceutical foil, packaging foil, aluminium foil, aluminium plates etc. The products are widely used in railways, shipbuilding, automobile manufacturing, printing, electrical, electronics, packaging and other industries. Their products sell well throughout the country and are exported to the United States, South Korea, Japan, Canada, Britain, Italy, India and other countries and regions.