In the production of sheet, strip, and foil, the quality of cast rolling plate is one of the key factors affecting the product quality. There are many factors affecting the shape of cast rolling plate, among which the hot charging quality of casting roll, the grinding precision of casting roll and the establishment of main process parameters in casting rolling production are the most important factors. In order to obtain a good casting and rolling strip shape in actual production, only from these aspects to consider.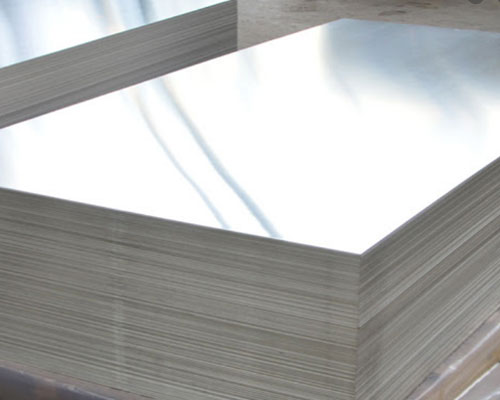 At present, there are dozens of manufacturers using cast rolling plate as aluminum foil and strip blank in China. The production practice for more than 20 years has proved that the continuous casting rolling process can not only meet the production requirements in terms of capacity, but also ensure that the aluminum foil is at the advanced level in China.
However, with the increasingly fierce competition in the aluminum processing industry market, users' requirements for the final product quality are higher and higher, and the influence of cast rolling strip shape on the final product quality is more and more prominent. In order to improve the quality of products, it is necessary to study the influence of cast rolling strip shape on quality and control methods.
In continuous casting and rolling production, the quality of cast rolling plate shape is very important for cold rolling production and aluminum foil production. It directly affects the production of the subsequent process. Good cast rolling strip shape can not only improve the productivity of the later process, but also affect the quality of the final product.
Therefore, in the casting and rolling production, not only the thickness difference, middle crown and longitudinal strip difference of cast rolling plate should be effectively detected and adjusted at any time to ensure that the thickness of the whole roll does not fluctuate obviously; moreover, the grinding quality of the casting roll should be strictly controlled to ensure that the round run out, roundness, taper, surface roughness, roll crown and symmetrical point difference of the casting roll must be within the technological requirements.
The stability of process parameters is also the basic guarantee of good plate shape. In continuous casting and rolling production, the external quality (thickness difference and strip crown) of cast rolling strip should be improved, and the internal quality of cast rolling strip should be ensured, and the hydrogen removal by degassing system, filtration and grain refinement of liquid aluminum should be done well. The core of continuous casting and rolling production is to improve the internal quality and external quality of aluminum strip and provide excellent raw material for subsequent process.