Aluminum Silicate Casting Nozzle is the key parts of the continuous aluminum trip casting machine, which directly affects the quality of aluminum sheets. The caster tips have many types according to different casting machines. Casting tips determine the width of the aluminium sheet during continuous casting. Casting tip sections, in conjunction with spacers, create a cavity allowing for the flow of metal through the casting tips just before solidification of the sheet.
Aluminum silicate caster tips produced by AdTech adopts ceramic fiber and some other refractory materials. The opening surface and the coating of the working surface are smooth. And it can resistant to the corrosion of the liquid aluminum, guarantee the purity of the aluminum sheet. Castertips have excellent non-wetting properties, low thermal conductivity, high-temperature stabilities, uniform density, smooth surfaces, and close tolerance. Ceramic fiber castertip is the best choice for casting and rolling high-quality aluminum foil blanks.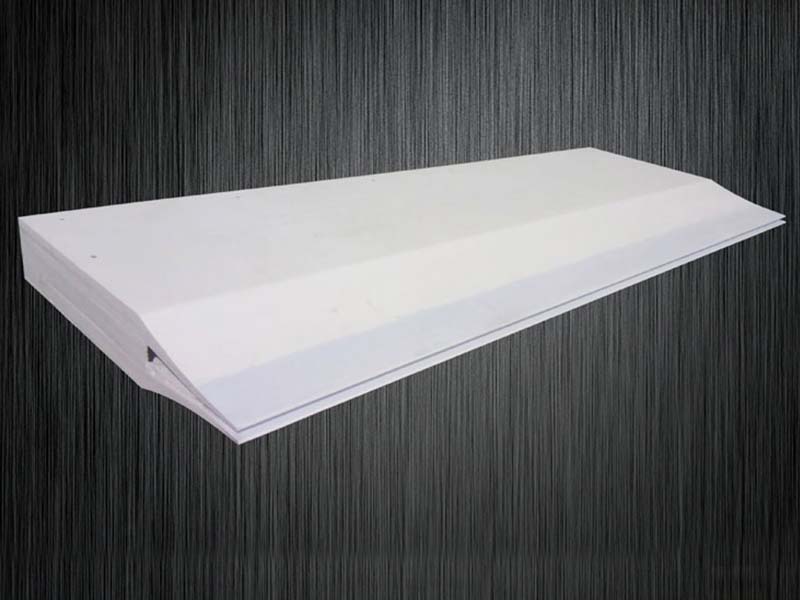 Aluminum Silicate Casting Nozzle Advantages
1. It uses nano-scale fiber composite materials, is processed by high-precision equipment.
2.Has precise size control and suitable density and rigidity.
3. The key parts adopt nano paint, sealing the surface of the hole. No delamination and non-stick performance, and enhanced resistance to corrosion by aluminum liquid.
4. The reasonably symmetrical flow channel in the internal structure can meet the requirements of liquid aluminum fluid mechanics.
5.Good thermal insulation, effective control of the constant temperature of casting and rolling area parameters.
6.Low deformation, easy to adjust the gap between the nozzle roll, improve the surface quality of the aluminum foil blank, and effectively improve the white stripes and dark lines.
Aluminum Silicate Casting Tips Supplier
Mutiple design options are available in hard and soft tip variations. AdTech hard casting tips are specifically engineered and optimized for the production of high quality, aluminium continuous sheet casting for twin-roll Casters.
AdTech offers Aluminum Silicate Casting Nozzle, launder and dams, boron nitride coatings, hot casting parts, flow control series.