Metal cans, especially aluminium cans used for beverage and aerosol packaging, are the most recycled packaging units across the globe. They can be recycled at the end of their lifecycle without degradation in quality, and that makes them the preferred packaging material for brands across industries, ahead of other materials like plastic and paper. The demand for aluminium cans in the U.S. and Europe has always been on the higher side. With the growing middle-income group population, changing lifestyle, and evolving consumer preferences, the consumption rates in the Asian and South-east Asian countries are also rising steadily. AdTech offers degassing units, filtering units, hot casting parts, and other metallurgical materials for Aluminium Can Manufacturers.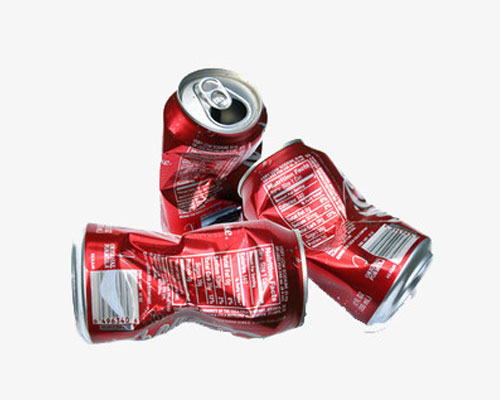 Top Five Aluminium Can Manufacturers in the World
According to a recent report, the global metal cans market is expected to reach USD 52.83 billion by 2020. Following are the top five aluminium can manufacturers who are shaping up the aluminium packaging growth story globally:
Amcor
Amcor is a global leader in packaging solutions supplying a broad range of rigid & flexible packaging products into the food, beverage, healthcare, home and personal care packaging industries. The company operates 128 flexible packaging units across 35 countries. In 2015, its flexible packaging business reported a total sales of Euro 4,996 billion. Amcor's signature product Composite Can has high aluminium content and finds application across a wide range of product categories.
Ball Corporation
Ball Corporation after acquiring Rexam Plc in a US$6.1 billion cash-equity (+ $2.4 billion of debt) deal in June this year has become the world's largest beverage can manufacturer. The combined company now accounts for 60% of beverage can supply in North America, 69% in Europe and 74% in Brazil. With a current market cap of $10.3 billion Ball Corp is currently working on post-acquisition integration across the merged company verticals.
Silgan Containers LLC
Silgan is America's largest provider of metal food packaging solutions. Its expertise in can making can be traced back to 1899 when the Carnation Company began making its evaporated milk cans. Today, the company holds about 50% of the U.S. market share.
Crown Holdings
The Philadelphia, U.S. based packaging company Crown Holdings produces a comprehensive range of aluminium cans to match various beverage applications, food packaging and distribution channels. With operations in 40 countries and net sales of $9.1 billion, Crown is uniquely positioned to bring the best practices in quality and manufacturing to growing economies in Asia, Eastern Europe, South America and the Middle East and North Africa.
Ardagh
Ardagh Group is a packaging conglomerate controlled by Irish billionaire Paul Coulson. Based in Luxemburg, the supplier of glass and metal containers operates 89 manufacturing facilities across 21 countries, and has global sales of approximately $6.2 billion.