AdTech offers aluminum liquid filters for filtering molten metal, aluminum liquid filters, a honeycomb ceramic, or a honeycomb structure, the cells extending from one side to the other, usually used to filter molten metal before or during casting.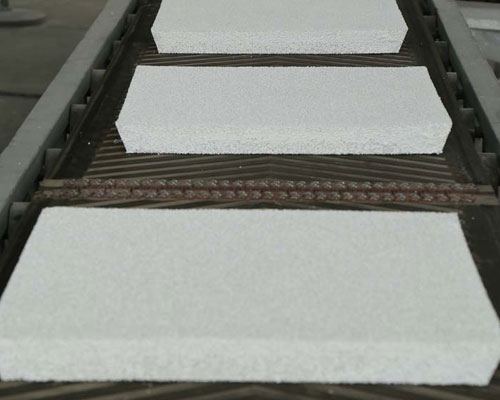 Due to the dimensional change of the molten metal filter in a particular nominal size, and in the case of molten metal filtration in a permanent mold, or mold erosion on the mold surface, or in the coating can be applied to the thickness variation of the mold surface, there is a metal Bypassing the outer surface of the filter around it allows some unfiltered metal to pass through the instrument or into the mold. In extreme cases, the filter may actually move out of the proper position during the casting process. Therefore, the filtration efficiency of the cast metal is lowered to form a non-metallic inclusion.
Aluminum liquid filters are used in conjunction with ceramic fibers in a filtering device, so as to secure and seal the filter in place. Since the gasket is soft, it will not wear out, it will be damaged during transportation or handling, the fiber will fall off the gasket and pass through the filter device or into the mold or mold. It has now been found that by surrounding the fiber liner with metal foil.
The outer surface of the aluminum liquid filters is surrounded by a gasket made of a fibrous material, characterized in that the metal foil is fixed to a gasket around the outer peripheral surface of the gasket, and the cross-section of the filter may be any shape, but usually Round, square or rectangular, the gasket can be made of a soft, flexible ceramic fiber material. This material is preferably free of organic compounds to avoid the possibility of hydrogen gas when metal is filtered from metals such as aluminum.