Ceramic Filter for Molten Metal is widely used in metallurgy and casting industries. It adopts mullite (cordierite) ceramic material and high quality and high-density straight hole mesh, which makes the product have high heat shock resistance and high sintering temperature resistance. The straight hole design ensures the balance between flow rate and strength, effectively removes impurities and slag particles. The mechanical properties, surface quality, and product qualification rate are greatly improved.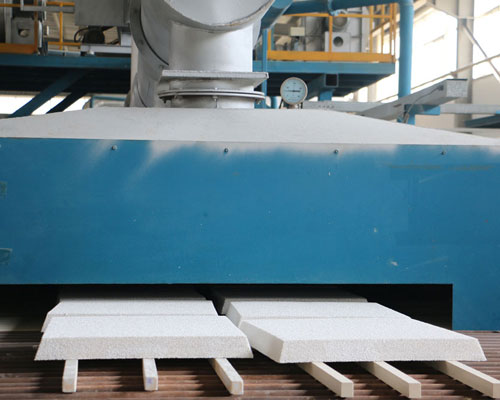 Ceramic Filter for Molten Metal Characteristics
The new ceramic material has the natural chemical adsorption (affinity) ability to the oxide, adsorbs the impurities in the liquid metal (including the particles smaller than the pore size) on the inner wall of the hole, which improves the filtration effect. Advanced extrusion production technology makes ceramic filters have a unique square and triangle designs. It increases contact area with ceramics and improves the ability of the filter to absorb and catch fine impurities. It has a better filtration effect than a non-extrusion filter and a smooth flow of liquid metal.
The results show that foam ceramic filter for molten metal improves the casting speed and continuity, reduces the reject rate of castings, improves the mechanical properties of castings, and prolongs the service life. Foam ceramic metal filter product is a special process, with foam porous structure of ceramic products. It has chemical stability, high strength, high-temperature resistance, good thermal shock resistance, large specific surface area, and many other advantages. Honeycomb ceramic filter is widely used in metallurgy, casting, ring protection, and other fields.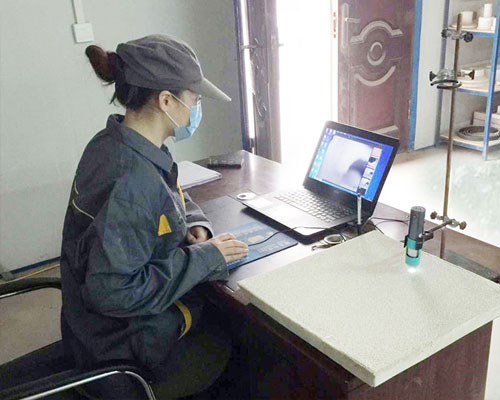 Ceramic Foam Filter Manufacturer
AdTech is a professional Ceramic Foam Filter Manufacturer. Ceramic Foam Filter from AdTech Metallurgical Materials Co., Ltd has been focusing on research, development, production, and marketing of the adhesive ceramic foam filter(CFF) for aluminum alloy casting Since 2012.
The technology of AdTech's ceramic filter for molten metal has been widely approved by the market, applied for producing multiple series of aluminum alloys products. AdTech serves customers from Middle East (Bahrain Aluminum, Dubai Aluminum, Midal Cables), Southeast Asia (Qili, GVA, Jindal, Chalco, China Zhongwang), Europe (Hydro, Rusal), etc.