The caster tip is a key component of the aluminum strip casting and rolling machine, and its quality directly affects the thickness, quality, and yield of the aluminum strip. AdTech ceramic fiber castertip is used for crystallization forming and size control of aluminum plate in the casting production line. It adopts nano-scale fiber composite material, and the process by high-precision equipment. AdTech casting tips and the nozzle have moderate density, good thermal insulation, precise size, high oxidation resistance, and low deformation. How to Use Caster Tip is an important step in continuous casting.
The casting tip and nozzle include the upper and lower plates, side plates, and the middle dividing plate. The shape, size, and position of the middle dividing plate have been fixed.
The inner cavity of the casting nozzle plate and the shunt plate are all specially treated with boron nitride, which can effectively protect the melting of high-temperature aluminum liquid, increase abrasion resistance, make the casting nozzle plate achieve high performance, and effectively prevent the aluminum plate from black spots, and increase the smoothness of the surface of the aluminum plate.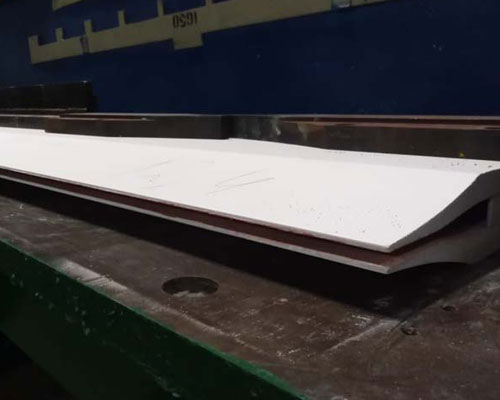 How to Use Caster Tip
The front box and the casting tip nozzle assembly are pre-dried for two hours in a drying oven at about 200°C, and stored in the drying box at about 110°C. The preparation of the casting-rolling production line should be properly completed before the casting nozzle plate assembly is taken out of the drying box.
After the casting tip and nozzle is assembled and preheated and before it is assembled in the casting and rolling mill, all preparations should be made, and the casting tip and nozzle should be installed at the fastest speed to avoid heat loss and inhalation of moisture.
After the casting nozzle plate is placed on the platform, tighten the fixing screws. No debris is allowed on the casting nozzle plate platform, fixture, and outer surface. Otherwise, the position of the casting nozzle plate will be inaccurate. Therefore, before the casting nozzle plate is fixed on the platform, it should be thoroughly cleaned.