The aluminum melt casting launder consists of a solid low carbon steel shell lined with refractory. In addition to low thermal conductivity and high thermal fatigue strength, it also has the largest non wettability.
Before and after firing, we manually check all prefabricated fire resistant launders to ensure the highest quality. If you need, our wire trough material can include stainless steel fiber/needle. We provide a complete internal casting product line through the casting product line. We also have extensive experience in handling materials from most other major manufacturers. Each of our aluminum melt casting launder is tested by our internal quality control laboratory.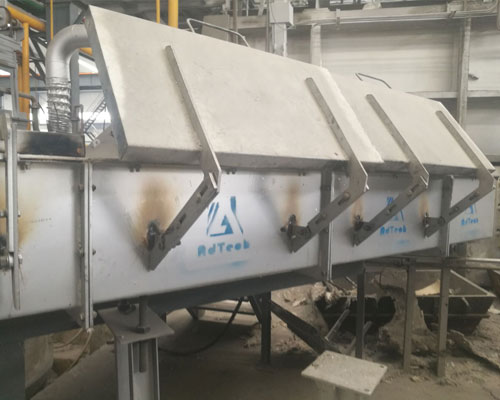 Boron nitride coatings can also be used in all of our preforms to promote metal release. Contact us immediately to find out your requirements for prefabricated fire resistant launders!
The interface flanges at both ends of the flow channel components of molten aluminum castings can realize simple and leak free bolt connection of interconnected components.
The profile adopts modular design. The combination of straight type, left Type 90 ° and right type 90 ° and 45 ° can meet specific runner layout according to casting production line configuration and factory layout.
The profiles are equipped with adjustable floor mounting brackets for easy installation and adjustment to compensate for height changes and metal levels.
The heated cover can preheat the refractory in the molten aluminum runner system before casting. This preheating reduces the metal temperature loss, shortens the time to reach steady-state conditions at the beginning of casting, and eliminates the potential risk of water retention in the launder.
The cover consists of a rigid steel housing with pivot hinges along one face for connection to the upper surface of the transfer channel. The handle on the opposite side allows the cover to be lifted off the metal stream and held above the vertical position on the stop to stabilize in the open position.
The cover is equipped with coil type heating elements embedded in the refractory lining to provide optimum heat dissipation in the metal and to maintain a safe external temperature for contact with gloves. The raised terminal box simplifies the replacement of parts, in which the parts are connected to the field wiring on the terminal block.