The ceramic foam filter for aluminium casting is the impression of open cells in the polymer structure. They are classified according to the number of holes per inch (ppi) according to their cell size. The polymer structure is heavily immersed and then cured. In order to change various possible applications, the composition is composed of alumina (Al2O3), partially stabilized zirconia (ZRO2) or silicon carbide (SIC).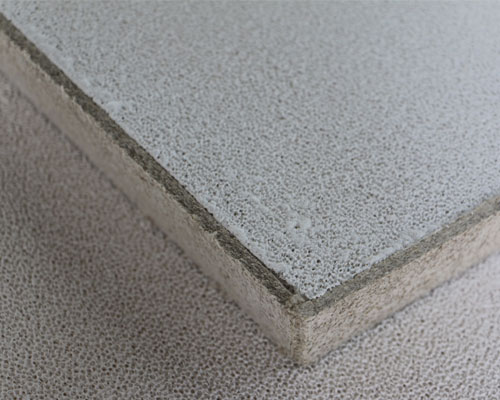 The ceramic foam filter for aluminium casting can remove finer particles, reasonable pressure drop, minimal metal loss, higher filtration efficiency and more convenient operation.
Since 2012, AdTech Metallurgical Materials Co., Ltd. has been focusing on the research, development, production and marketing of bonded ceramic foam filters (CFF) for aluminium alloy casting.
As the critical applications of inclusions increase, such as products with low final thickness and high surface quality, their importance continues to increase. With the further improvement of downstream customers' product quality requirements, the requirements for the purity of the melt are getting higher and higher, and higher requirements are put forward for the melt purification process. The technology of ceramic filters has been widely recognized by the market and has been used in the production of various series of aluminum alloy products, such as PS baseboards for printing, canned materials, flexible packaging materials, railway vehicles, aerospace products, cables, wires, and Others are used for high-precision filtration and purification of cast aluminum alloy.
AdTech's alumina ceramic foam filter is based on a carrier with a solid network structure and organic foam cells.
The production steps are as follows: the carrier is put into the thixotropic alumina slurry, and the square-centered automatic extrusion process is adopted. The slurry is uniformly deposited in the foam skeleton of the carrier. After drying and curing, the carrier will be baked at a high temperature of 1180°C to form the final product. The filter is installed in the filter box to filter impurities in the molten aluminum alloy.
The PPI of Adtech ceramic foam filter for aluminium casting is 10/20/30/40/50/60.