Refining Agent Kenlian Aluminium is used for degassing and slagging of aluminum metal in aluminum alloy casting process. Aluminium refining agent uses unique technology. It improves the traditional degassing and slag removal effect in molten metal, and is applied in the casting and rolling process of multi-series aluminum alloy products.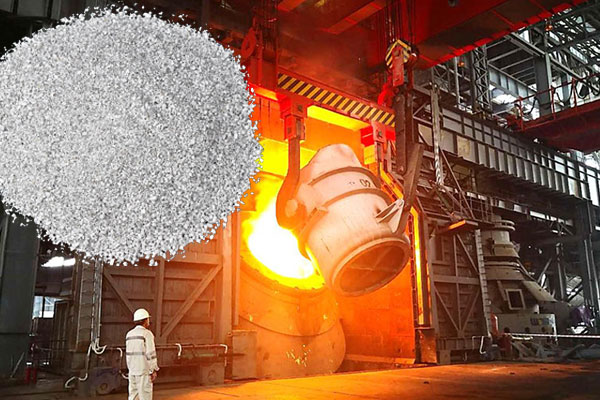 After the flux refining treatment, the surface of the aluminum liquid should have a thin layer of flux floating up to the liquid surface. This indicates that the reaction is good, and if there is no such flux, the operation is poor. After 5 to 8 minutes of standing after the end of the treatment, no air bubbles should escape to the liquid surface, indicating that the aluminum liquid is well treated.
Refining Agent Kenlian Aluminium has the advantages of being smokeless, odorless, dust-free, and easy to operate. For example, the special bell jar for melting treatment is better, and the plant and equipment are not corroded. The refining agent has a good degassing effect, and under normal conditions, the pinhole degree of 1-2 can be achieved. The slag is dry, loose, and light, and has good separation from the aluminum alloy liquid, and is easy to remove.
Kenlian Aluminium is the world's leading manufacturer of high-quality and high-value-added aluminum products and their solutions. The products are mainly used in the aerospace, automotive, construction, and packaging markets.
In casting operations, Kenlian will continue to adopt advanced technologies such as electromagnetic stirring and regenerative burners, and supplement measures by adjusting the energy structure to explore new energy generation possibilities.
In the field of recycling, Kenlian will promote the improvement of the global aluminum recycling rate through the cooperation of the upstream and downstream industrial chain, and is working hard to create a better and more effective closed-loop recycling system and optimize the recycling process.
It is reported that Kenlian recycles thousands of tons of aluminum each year. Ken United's goal is to achieve more than 80% recycling of aluminum cans in 2021, reduce carbon emission intensity by 25% in 2025 compared with 2015, and achieve carbon neutrality by 2050.