Refining Flux for Russia Aluminium is mainly used to remove the hydrogen inside the aluminum liquid and the floating oxidized slag, so that the aluminum liquid is more pure and has the function of clearing slag.
Refining Flux for Russia Aluminium is a white powder or granular flux, which is prepared by drying a plurality of inorganic salts and mixing them in a certain ratio, and is mainly used for removing hydrogen and floating oxidized slag inside the aluminum liquid.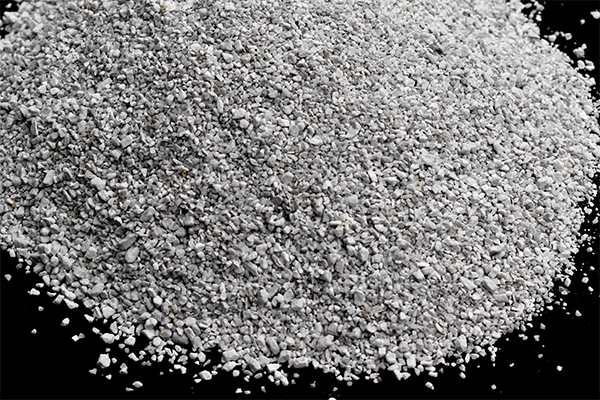 Some components in the Aluminium Casting Flux are easily decomposed at high temperature, and the generated gas is easy to react with hydrogen, and has strong adsorption force with slag and quickly escapes from the melt. The other components have a slag-removing agent effect.
RUSAL is one of the large and thriving companies in Russia and one of the leading companies in the world's aluminum industry. The company unites the most powerful companies in the aluminum industry in Russia and abroad, forming a full production process company from raw material mining and processing to primary aluminum, semi-finished products, alloy aluminum and finished aluminum.
In terms of environmental protection, RUSAL's strategy to reduce greenhouse gas emissions includes effective treatment of production waste, development of carbon-free technology for aluminum production based on inert anodes, and a five-year large-scale afforestation project. At the same time, since 2007, the Krasnoyarsk Aluminum Smelter has been working hard to reduce greenhouse gas emissions, such as being equipped with modern two-stage gas purification equipment. In addition, RUSAL has also taken over the planting and care of 1 million pine trees on 250 hectares of land in the Krasnoyarsk region and Irkutsk Oblast, and has carried out atmospheric protection work in the forestry field of Kuradinsky. More than 600,000 hectares.
In terms of product technology research and development, in 2017, RUSAL launched its new low-carbon aluminum brand "ALLOW". The individual greenhouse gas emissions of this brand are far below the average carbon footprint of the industry, with an average carbon footprint of 2.4 tons of carbon dioxide per ton of aluminum. Equivalent, in line with the ever-changing market demand for low-carbon aluminum.
At the same time, RUSAL tested a pilot industrial electrolysis cell with an inert anode, which has an improved design and record low carbon emissions; RUSAL also started the electrolysis production line at the Poguhansky Aluminum Plant, relying on its advanced With its technology and the advantages of all hydropower, it can provide high-quality and low-carbon footprint aluminum ingots for remelting.
On January 18, 2021, Rusal proposed a goal of reducing greenhouse gas emissions by at least 35% by 2030, and a goal of achieving net zero emissions by 2050. These goals cover all emissions from all businesses, including aluminum production and thermal power production.