Aluminum silicate caster tips are the key parts of the continuous aluminum trip casting machine which directly affect the quality of aluminum sheets. The caster tips can be divided into many types according to different casting machines.
Castertips produced by AdTech is compounded by ceramic fiber and some other refractory materials. The opening surface and the coating of the working surface are smooth and it can resistant to the corrosion of the liquid aluminum, guarantee the purity of the aluminum sheet.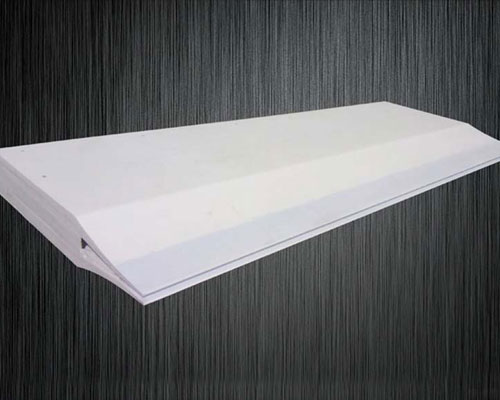 Aluminum Silicate Caster Tips Advantages
Castertips with excellent non-wetting properties, low thermal conductivity, high temperature stabilities, uniform density, smooth surfaces and close tolerance, is superior products for continuous aluminum strip casting.
Adopt nano-fiber composite material for integral molding, high-precision equipment processing, precise size control, appropriate density and rigidity.
The key parts are reinforced with nano-coating, the surface of the hole is sealed, no delamination, good non-stick performance, and the corrosion resistance of molten aluminum is improved.
The internal structure is reasonably designed with symmetrical flow channels to meet the requirements of liquid aluminum fluid mechanics.
Good heat preservation, effective control of constant temperature parameters in the casting and rolling zone, it is the best choice for casting and rolling high-quality aluminum foil blanks.
The deformation is small, the gap between the nozzle and the roller is easy to adjust, the surface quality of the aluminum foil blank is improved, and the white stripes and dark lines are effectively improved.
Instructions for Caster Tip and Nozzle
Correspond to the drawing structure, cut and assemble to ensure that the nozzle plate is not damaged or cracked. Before use, place it in the oven, heat it at a constant rate for 2 hours to the target value, and keep the Roll-PH controlled temperature at 260°C for more than 5 hours to remove the adsorbed crystal water, then cool to room temperature and take it out No more than 2 hours (including vertical board time) to prevent the second entry of adsorbed water and ensure safe use and non-destructive installation.