Ceramic Foam Filter Aluminum Pakistan is mainly used in the purification process of Aluminum and Aluminum alloy production, which can effectively remove all kinds of inclusion in Aluminum water with fineness up to micron level.
Ceramic Foam Filter Aluminum Pakistan can change the water into a stable laminar flow, which is conducive to punching.
It has superior aluminum water scouring resistance, strictly controlled hole size and through-hole ratio, can obtain stable filtration effect. Improve casting quality, reduce casting scrap rate, prolong service life, reduce casting cost.
Tube filter can filter micron sundries, filter more pure liquid aluminum, because the tube wall is micron aperture is easy to plug, so it is necessary to filter a large part of the larger particles of liquid aluminum sundries with plate first.
Some aluminum factories in the insulation furnace outlet with a filter screen to block larger particles debris, and then through the plate filter or deep bed filter, and then through the tube filter.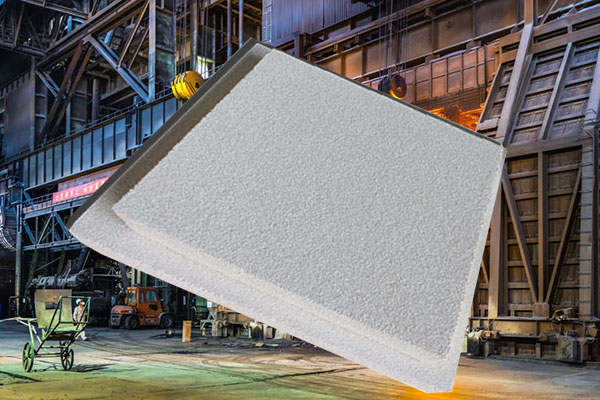 Ceramic foam filter Dimension
660x660x50(26 inch)
584x584x50(23 inch)
508x508x50(20 inch)
432x432x50(17 inch)
381x381x50(15 inch)
305x305x50(12 inch)
228x228x50(9 inch)
178x178x50(7 inch)
Ceramic foam filter Pore Size (PPI):10/20/30/40/50/60
30ppi 40ppi Foundry Filter is the most commonly used ceramic foam filter in the aluminum casting industry.
Ordinary aluminum casting usually uses 10-40ppi ceramic filter plates.
Aviation and high-quality aluminum materials usually use 30-60ppi ceramic filter plates.
AdTech Metallurgical Materials Co., Ltd. Is a set of metallurgical materials research and development, production, management, service as one of the sino-foreign joint venture.
With a strong technical force and a perfect production management system, we have passed ISO 9001 quality system certification and ISO 14001 environmental assessment certification. It has established long-term cooperative partnerships with enterprises in more than ten countries and regions.
AdTech company adhere to the people-oriented, virtue and integrity, market as the demand, science and technology as the guide, quality as life, to the management of efficiency, universal cooperation are friends, mutual support and profit.
AdTech strives to build a company that is diligent and studious, careful work, sincere service, civilized struggle, scientific operation and high-quality products. Life first, work later; Social benefit and enterprise benefit increase synchronously; Customer satisfaction, employee happiness, sustainable development of the harmonious enterprise.