Ceramic Foam Filter Brazil Aluminium can effectively remove various impurities in the aluminum melt, greatly improving the cleanliness of the metal, thereby improving product quality, reducing costs, and improving productivity to varying degrees.
Ceramic Foam Filter operation is simple, the process is easy to control, does not require excessive investment, and is worthy of promotion and application.
The process of foam ceramic filter aluminum liquid purification is applicable to all-aluminum production departments, including aluminum plates, strips, foils, rods, tubes, wires, extrusion materials, forgings, original aluminum ingots, recycled ingots, and continuous casting.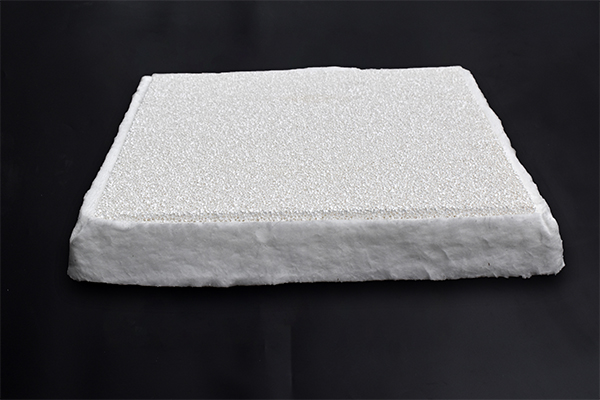 In terms of reducing production costs and improving product quality, the use of Ceramic Foam Filter Brazil Aluminium to purify aluminum melt has great advantages.
The ceramic filter equipment is an ordinary steel shell lined with prefabricated refractory materials.
There is no need to make major changes to the existing casting system, but only a small space.
Moreover, the ceramic foam filter plate can effectively filter molten metal, and it is very convenient to remove or replace after use. It is also suitable for horizontal or vertical casting systems.
Ceramic Foam Filters can effectively remove inclusions, reduce trapped gas and provide laminar flow, and then the filtered metal is significantly cleaner. Cleaner metal results in higher-quality castings, less scrap, and fewer inclusion defects, all of which contribute to Brazil's Aluminium profit.
This year, global aluminum prices have soared to more than a decade high. From beer cans to aircraft parts, global aluminum demand rebounded sharply in the post-epidemic era. In this context, Brazil's largest aluminum producer, CBA Alumínio intends to expand investment in order to bet that aluminum supply and demand will continue to be tight.
The CEO of CBA stated that the company plans to invest 4 billion reais (US$748 million) in the next five years for comprehensive transformation and business expansion. CBA plans to upgrade its factories to reduce carbon emissions and restore some of the production capacity that was idle during Brazil's energy crisis in 2014.
At the same time, the company is looking for partners to develop Rondon, an aluminum ore project worth 2 billion reais in the northern state of Pará. The company's strategy is to export 4.5 million tons of aluminum, enabling CBA to replace Guinea's supply to customers in China and the Middle East.
The global energy transition and national decarbonization targets have boosted demand for aluminum, but supply continues to be limited. In addition, because aluminum can reduce the weight of cars, this metal performs better than most commodities. In the past year, international aluminum prices have risen by 44%.