Ceramic Foam Filter China Aluminium can effectively reduce the pollution of molten aluminum, no broken bits drop out. Superior thermal shock resistance, improve the erosion resistance ability of molten metal. Improve the surface appearance and performance, purify molten aluminum.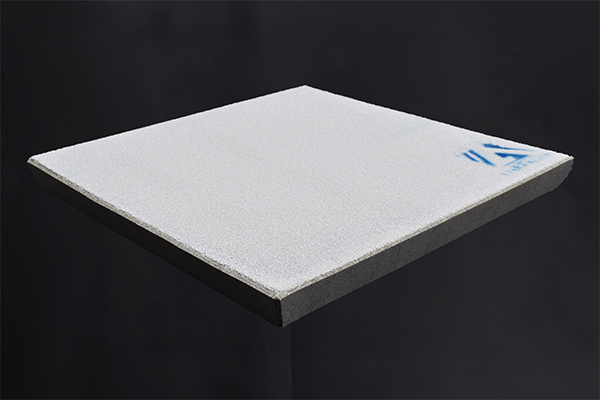 AdTech Metallurgical Materials Co., Ltd has been focusing on research, development, production and marketing of the adhesive ceramic foam filter(CFF) for aluminum alloy casting Since 2012. We serve the aluminum foundry, our ceramic foam filter is widely used in molten aluminum filtration. The Ceramic Foam Filters are made of the basic raw material Aluminium Oxide.
Ceramic Foam Filter China Aluminium adopts the adsorption principle for molten metal filtration, can effectively remove big inclusions in molten aluminum, and effectively adsorb tiny inclusions.
Aluminum Corporation of China is a leading enterprise in China's non-ferrous metal industry. Its comprehensive strength ranks in the forefront of the global aluminum industry. It is currently the only Chinese aluminum industry that integrates bauxite, coal and other resource exploration and mining, as well as the production of alumina, primary aluminum and aluminum alloy products. A large-scale production and operation enterprise integrating sales, technology research and development, international trade, logistics industry, thermal power and new energy power generation.
Sotong Development's net profit in 2020 is 214 million yuan, a year-on-year increase of 147.64%. The company's core customers mainly include Russia Aluminum United Company (RUSAL), Iran Aluminum (IRALCO), Iran Alamudi Aluminum (AAC), Dubai Aluminum (DUBAL), Azerbaijan Aluminum (DETAL), and Malaysia Qili Aluminum (PM), German Trimet Aluminum (TRIMET), Alcoa (AlCOA), Rio Tinto Alcan (RTA), BHP Billiton Hillside Aluminum (HABHP), Turkish Aluminum (ETI) and other foreign countries Well-known electrolytic aluminum production enterprises, as well as domestic well-known electrolytic aluminum production enterprises such as Dongxing Aluminum, China Aluminum, and Dongfang Hope.
The 2020 annual report shows that Yunlu Co., Ltd. realized a net profit of 903 million yuan, an increase of 82.25% year-on-year. The company has built a complete industrial chain integrating "bauxite mining, hydropower-aluminum-aluminum deep processing", with obvious advantages in hydropower costs; it has more than 300 million tons of bauxite resources (including overseas); it produced 820,000 tons of alumina in 2016, 1.21 million tons of primary aluminum and 550,000 tons of aluminum processed products, achieving revenue of 15.543 billion yuan.
AdTech Ceramic Foam Filter offers the best way to eliminate non-metallic inclusions for China Aluminium, foreign materials that are a major source of quality problems in casting. and help it meet ever-increasing demands for quality. Eliminates turbulence in the metal stream, smoothes out metal flow, avoiding sprays, splatter, and backset. Improve fluidity, castability, machinability, yield, and cost-effectiveness.