AdTech's In-Line Rotating Degasser is manufactured with quite powerful processing engineering and very advanced producing technology. Aluminium Degassing Unit includes mechanical transmission, box cover, rotor and heater, electrical control. Adtech is packing and delivering for the customer. The smooth assembly and commissioning of the previous equipment, to ensure the normal operation of a domestic 100 thousand tons aluminum strip production line.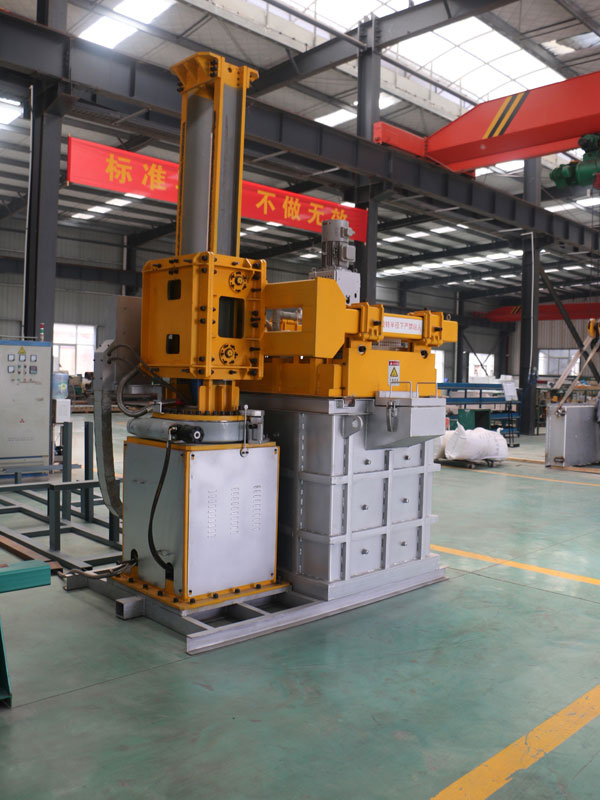 The inline rotating degasser has an ultra-long life furnace body using new high-silicon molten material manufacturing technology. The degassing rotor, heater protection sleeve, and thermocouple protection sleeve are all made of silicon nitride (Si3N4) ceramic manufacturing technology. Degassing Unit is installed between the furnace and the casting machine. It is to exclude hydrogen and other residues contained in molten aluminum and its alloys that affect its quality and mechanical properties.
Degassing Process
Before the molten aluminum enters the degassing equipment, the worker should switch off the heating element. When the temperature of the heater is close to the molten aluminum. Inject the inert gas into the rotor, and then fill the molten aluminum into the degassing box. And the gas is shredded by the rotating graphite rotor in the degassing tank. Then a large number of dispersed bubbles are formed, so that the liquid aluminum alloy is in full contact with nitrogen in the treatment tank. According to the air pressure difference and the principle of surface adsorption, bubbles absorb hydrogen and oxidized slag. And then the bubbles rise to the surface of the melt to form scum. Then molten aluminum alloy flows from the outlet of the degassing unit to the casting machine. The liquid aluminum alloy continuously enters the degassing device, and nitrogen is continuously blown in. With such a purification process, the degassing machine can achieve the purpose of purifying the aluminum alloy.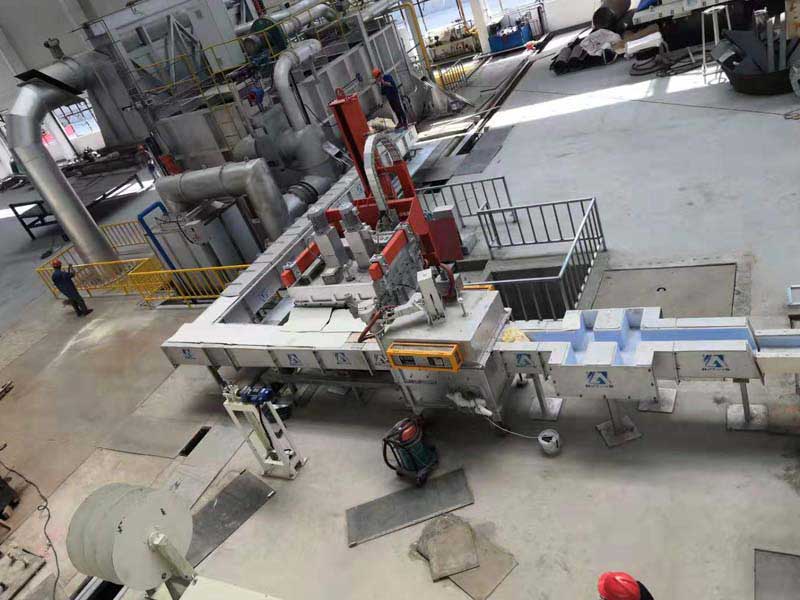 Adtech has provided the customer with the following product
1.Ceramic Foam Filter
2.Degassing Unit
3.Filter Box
4.Hot-top casting series
5.Roll casting nozzle
6.Flux series
7.Other Metallurgical Material
In-Line Rotating Degasser
AdTech Metallurgical Materials Co., Ltd.'s products have a very wide range of applications, which are mainly used for casting alloy in civilian areas, electronics products, furniture, solar equipment, construction, and industrial areas such as autos, high-speed rails, also covering aviation and military fields. They are widely used in metallurgical and casting industry of nonferrous metals, for example, steel, copper, magnesium, etc.