Aluminium foundry casting line is for the production of posts from aluminum by the method of heat nozzle.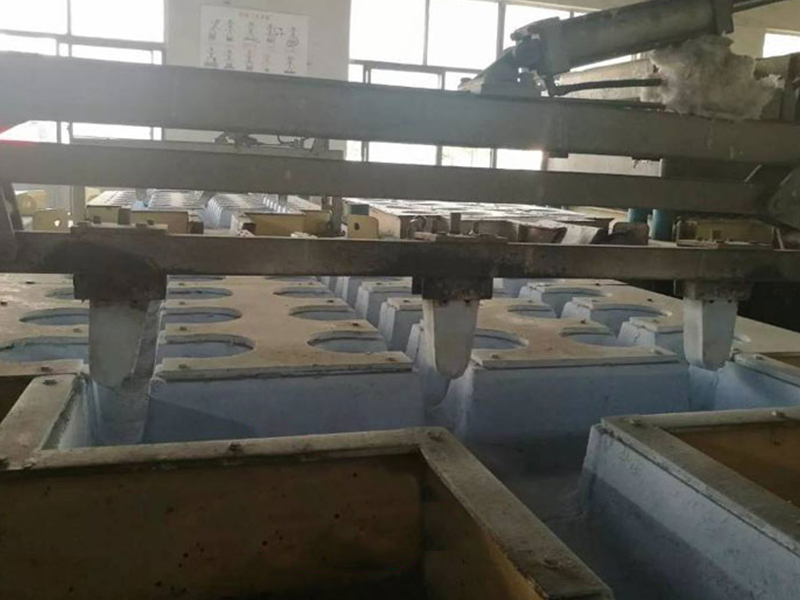 Aluminum Foundry Casting Line
Aluminium foundry casting line provided by Adtech including:
Hat Plate
Graphite Ring
Hop-Top Casting Distributing Launder
The proposed set of equipment of the Foundry line is equipment for casting high-quality workpieces by the method of thermal packing, which meets the world requirements of modern industry. Today in Southeast Asia there are about 700 lines of this type with a wide range of productivity: from 100 to 6,000 tons per month.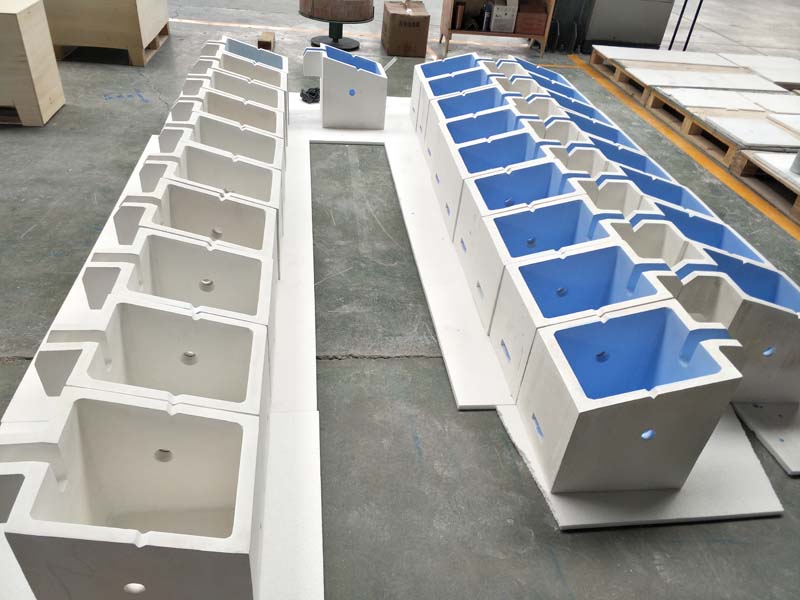 Aluminum Foundry Casting Line
Casting Tables With Heat Nozzle
The design of casting tables are specially designed in such a way as to facilitate the operation process as much as possible, namely: removal/installation of molds, cleaning, and those. maintenance of the inside of the table, change of tables and autonomous hydraulic rotary cylinders to facilitate the process of removing the posts after melting.
This modern development has passed production testing at a large number of enterprises in Southeast Asia for 15 years, and the simplicity of design eliminates any problems in operation. The design uses ceramic materials that are not inferior to world analogs.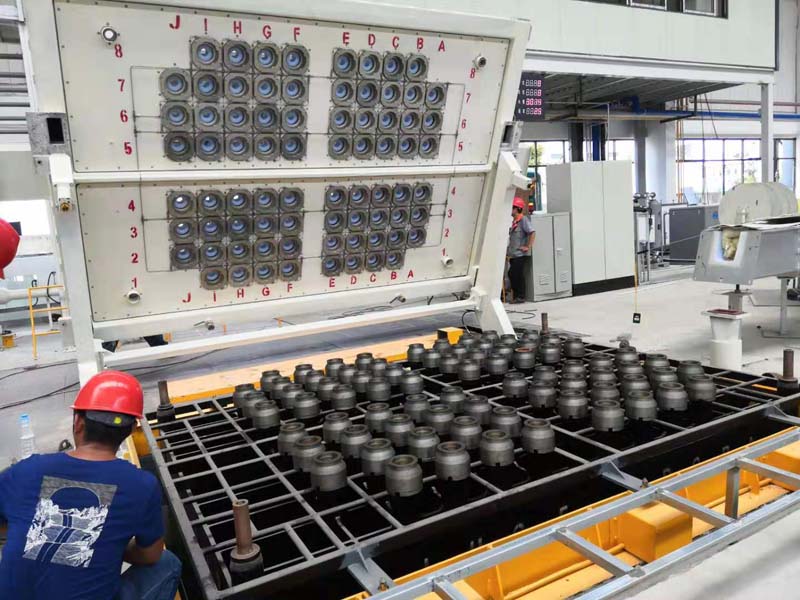 Aluminium Foundry Casting line – Casting Machine
A cost-effective and virtually maintenance-free installation is proposed, which is presented in the form of 4 suspended steel cables wound onto one Drum without the help of guides.
Homogenization Line
The proposed homogenization line presents the most advanced solutions in the arrangement of gas and control equipment. The design is distinguished by reliability, functionality, and performance. The gas system of the leading European manufacturer Krom Scroder was used.
Aluminium Foundry Casting line -Cooling Tower
For the water circulation system, a specially designed water cooling system is provided – a cooling tower, which includes a cooling system, a control system, a cleaning system, and an emergency automation system.
The system is designed taking into account the step-by-step operation, i.e. it is possible to work in an economical mode (with one cooling tower), and when reaching rated capacity in maximum mode, which saves significant energy resources.