Refining Flux Romanian Aluminium uniformly enters the lower layer of aluminum by the powder-carrying refining tank under the action of carrier gas (N or Ar). Through the physical and chemical changes, numerous small bubbles are formed in the aluminum liquid to fully contact the aluminum liquid, and the aluminum liquid is separated [H] and other harmful gases.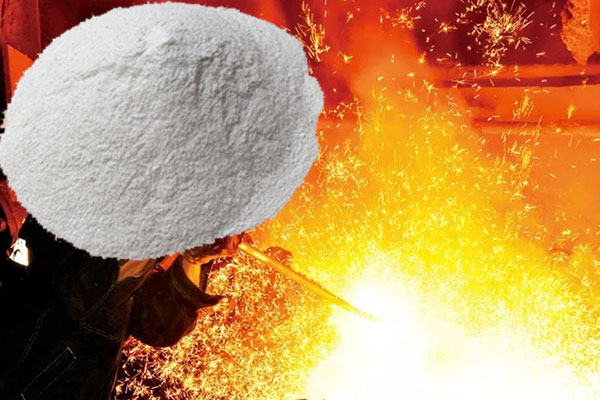 Refining Flux Romanian Aluminium Advantage
1. Good fluidity and excellent degassing and slag removal efficiency.
2. It has a strong ability to purify the melt, less pollution, less dosage and low cost.
3. The formed scum is dry and easy to separate from slag and aluminum.
When using Refining Flux Romanian Aluminium, pour the product into a special container, externally connect argon or dry nitrogen, blow into the aluminum liquid by pressure, repeat stirring evenly, stop the reaction, let stand for a period of time and then cast.
Press the aluminum casting refining agent into the bottom of the aluminum liquid. At this time, due to the reaction releasing a lot of heat, the aluminum liquid is rapidly heated and reddened. The flux should be in full contact with the aluminum liquid. After the slag is dry and powdery, the slag can be dried.
Romanian aluminum smelting giant Alro Slatina is one of the largest integrated aluminum producers in Europe. On December 23, the chairman of Alro's internal labor union stated to foreign media that the company is facing problems such as high energy prices and energy shortages. The factory plans to suspend operations and is currently gradually reducing production.
Romania's Alro Aluminum Plant has an annual production capacity of 280,000 tons. It is the only primary aluminum manufacturer in Romania. The output of primary aluminum in 2020 is 270,000 tons, and the output of primary aluminum in the first three quarters of 2021 is 220,000 tons.
It is reported that the aluminum plant plans to reduce production by 60% in the first phase and has already initiated the shutdown procedure. Constantin Popescu, chairman of the company's labor union, said that the company is facing excessive energy prices and energy supply shortages. The aluminum price of US$2300-2600/ton has been unable to allow the company to continue production.
Alro Aluminum is a subsidiary of the Vimetco Group of the Netherlands. The bauxite, alumina and anodes used in the production are all produced within the group. The bauxite is located in Sierra Leone and the alumina plant is located in Romania. It is understood that the output of bauxite in the first three quarters of 2021 increased by 4.6% year-on-year to 990,000 tons, and the output of alumina increased by 18% year-on-year to 370,000 tons.