Aluminum CFF agent is authorized by Adtech metallurgical materials Ltd. The company has been focusing on the marketing of CFF for aluminum alloy foundry.
When casting products, the impurities, refractory waste, solid refractory alloy and sinter in molten metal are removed to eliminate turbulence, reduce porosity and improve casting quality. Therefore, our ceramic foam filter (foam ceramic) is widely used in the aluminum casting industry, which can prevent oxide, scum, gas, slag, and other impurities from causing defects.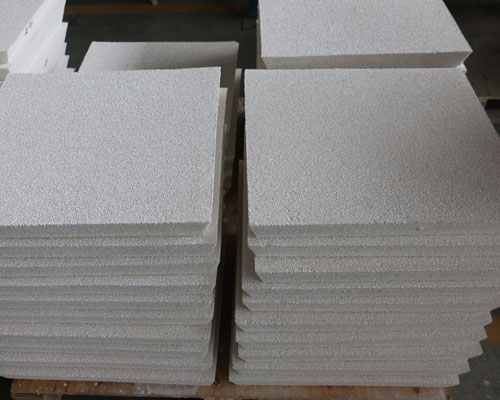 Adtech continues to promote its aluminum metallurgy purification products, while recruiting agents with certain strength.
1. Participate in trade fairs
Large scale trade fairs will be held in Germany, Russia, India, Malaysia and other countries/regions.
Actively participate in the Product Expo jointly held with the company's products to improve its brand effect.
Promote ceramic filters, on-line degassing equipment, on-line filtration equipment, refiners, tap out cones and other products for the aluminum casting industry. Looking for the right foreign agent, investigating and analyzing the target agent in advance to achieve the target.
2. The aluminum CFF agent should have a customer base
In some aluminum casting industry, agents should have a relatively good customer base.
There are some distribution organizations and personnel, or there are other successful product agents, such as ceramic filters, plugs, on-line degassing equipment, etc.
More influential dealers in the region's agents are the best choice.
3. Good reputation of the agent
Good business reputation is the foundation of long-term successful cooperation between the two sides in economic activities.
Good reputation of the agent will not cause economic disputes, and will not affect the cooperation between the two sides because of the interests.
4. Strong agent capability
The agent you are looking for must have strong marketing ability in aluminum casting industry.
Only by having a keen market vision, mastering some distribution channels, cooperating with him and utilizing his ability to combine with his own products, can we effectively open up foreign markets.
5. Recognize the sales concept of the agent
Mutual understanding and trust between partners is the perfect starting point for cooperation.
There should be something in common between sales philosophy and business philosophy of agents. The two sides can understand each other's ideas and practices in economic activities and promote the smooth development of various agency work.