Ceramic Foam Filter Maan Aluminium is able to remove oxides from the surface of Aluminium, thereby improving casting quality.  Today, more and more manufacturers of aluminum plates and aluminum foil are using these filters.  
Adtech is one of the largest contract suppliers of foam ceramic filter products in India and the global industrial markets.  The company supplies these high quality filters to customers engaged in the production of aluminum sheet and aluminum foil.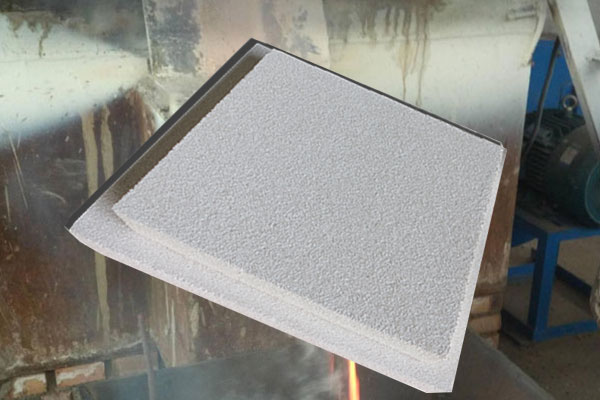 Ceramic Foam Filter Maan Aluminium is suitable for producing high quality and demanding Aluminum plates and Aluminum foil.  Through physical adsorption and chemical action, various oxidizing inclusions produced during aluminum smelting can be effectively removed, so as to reduce casting defects and improve casting quality.  
Ceramic Foam Filters are mainly for filtration of aluminium and aluminium alloys in foundries and cast houses. With their excellent resistance to attack and corrosion from molten aluminum, they can effectively remove inclusions, reduce trapped gas and provide laminar flow, and then the filtered metal is significantly cleaner. Cleaner metal results in higher-quality castings, less scrap, and fewer inclusion defects, all of which contribute to bottom-line profit.
Adtech, supplier of molten aluminum foam ceramic filter, can effectively remove all inclusions from aluminum water to micron level, making it smooth and easy to fill.  
With good mechanical strength and chemical stability, superior aluminum washing.  
Pore size and pore size ratio are strictly controlled to achieve stable filtration.  
Sealed thermal expansion ceramic fiber gaskets around the filter plate help seal the filter plate to the filter box, ensuring no metal liquid bypass.  
Hindalco Industries Limited, the flagship company of The Aditya Birla Group, started production in 1962 with only one aluminium plant in Uttar Pradesh and its copper division in Bharuch, Gujarat.  Alic is an integrated aluminium industry company that produces value-added products in bauxite mines, alumina refineries, steam power plants and smelters and semi-finished products processing plants.  It is one of the world's lowest-cost aluminium producers, with a 40 per cent share of domestic production.